We design and offer various training sessions to support the faculty in adopting the most effective educational practices, so to enhance the learning experience of their students.
This program focuses on the development of Bocconi Faculty's teaching capabilities.
Our faculty members will experience and practice on how to develop a course along six modules: 
       • Teaching and Learning at Bocconi
       • Designing Teaching Practices
       • Communicating (with) in the class
       • Fostering Interaction
       • Assessing your Learning Path
       • Learning with Digital Simulations
Program Format
Methodology: Blended
Duration: 6 Modules spread over 6 months
The program includes the participation of Bocconi Learning designers, Faculty members and guest speakers.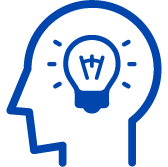 Creating Innovative Learning Experiences.
The Post-Graduate Intensive Program.
This initiative is part of the wider BEAT program. The focus of this initiative is on the design of online and blended learning experiences for executives and post-experience participants.
Faculty and staff can learn and do practice on the design, development and delivery of innovative learning experiences.
The program is organized together with SDA Bocconi Learning Lab on three main topics:
      1. SDA Bocconi Framework for Online and Blended Learning
      2. Design and Multimedia
      3. Interaction and Communication in an Online Environment
Course Format
Methodology: Project-Based, blended
Duration: 2 Full Workdays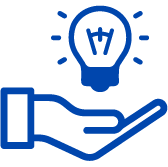 TEACHING WORKSHOPS - Faculty Training
The workshops will focus on practical, concrete strategies for daily teaching activities, or challenges.  Their design is research-based, taking into account best practices as well as the literature on teaching and learning. 
Program Format
       • face to face supported by wrap-up online materials
       • 2 hours, at lunch time
Calendar
       • each workshop will be offered two or three times per year
       • voluntary basis                                                                
       • minimum number of participants per workshop will be defined
Our portfolio
Design
Continuous assessment;
Design group activities and interactions.
Multimedia Production
How to design and produce a recorded video;​
Intellectual property; ​
Organize and monitor your videos.
Delivery
Interaction and engagement in the classroom, virtual and physical;​
What's in the classroom; ​
Teaching practices in a dual-mode setting.
Assessment And Review
Online exams;
Course reports and course analytics.
BEAT Program
PhD BEAT
We support the adoption and acceptance of Bocconi teaching methods and tools at different scale. We can provide support in case you want to know more about the teaching methods and learning tools already adopted by our University.
Feel free to contact us to organize any on-demand training session.
BUILT is "Always open laboratory" ideas and suggestions are not time-constrained; we are keen to hear from faculty about ideas, methods and tools they would like us to investigate and share.
Feel free to write or call us to share your thoughts and research ideas on how to innovate education at Bocconi.